West Palm Beach, Florida Apartments






"Goodwill is the only asset that competition cannot undersell or destroy."
~ Marshall Field ~


Greenview Palms Style Apartments




This scenic West Palm Beach apartment property is located within minutes of shopping, entertainment
and your choice of beaches, including Palm Beach and Singer Island.

Click here for Singer Island photos


There are three spacious one and two bedroom floor plans surrounded by trees and a
beautiful lake, complemented by a wealth of amenities, including a pool, soothing heated Jacuzzi,
a fitness center and membership to 3 local recreational parks.




Click On Photos To Enlarge


Floor Plans

Click On Model Number To See Floor Plans
*  Units include granite counter tops and new oak cabinets and upgraded appliances.


My Brokerage Services Are Absolutely Free To You.

Click Here For Additional Apartment Communities
West Palm Beach, Florida Apartments

Please phone or email me to schedule an appointment.
I will answer all calls immediately or return them as soon as possible.


Joseph M. Keane
JMK Homes
Keystone Realty Group NA Inc.


Direct: 561-541-3123

Click Here To Send Email
Jmkhomes@aol.com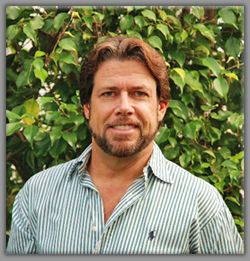 ~ Disclosure ~
Please note that I am an independent apartment locator.
Rental rates are the same with or without the use of my services.
All commissions are paid by the property management.
The renter does NOT owe any commission or fees to me.










Copyright 20011 Joseph M. Keane All Rights Reserved




Nature Photography

No portion of this web page may be duplicated or reproduced
without the express written permission of Joseph M. Keane
Any unauthorized use or reproduction of said intellectual property may incur civil liability.

------------------------------------------------


The city of West Palm Beach, Florida offers a wide variety of entertainment options, including City Place with it's wide selection of restaurants, bars, movie theaters and The Improv comedy club. When you rent an apartment in west Palm Beach you will also be close to the Kravis Center and the Norton Museum, not to mention Clematis Street and beautiful Flagler Drive. West Palm Beach is also in close proximity to North Palm Beach, Juno Beach, Palm Beach Gardens, Jupiter and Singer Island, Florida with it's beautiful beaches and parks. Please don't hesitate to peruse the apartments that I offer for rent. I will be happy to make your move as smooth as possible.